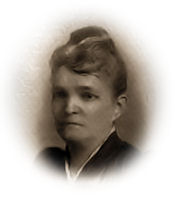 March 20, 1862.—A man professing to act by General Hindman's orders is going through the country impressing horses and mules. The overseer of a certain estate came to inquire of H. if he had not a legal right to protect the property from seizure. Mr. L. said yes, unless the agent could show some better credentials than his bare word. This answer soon spread about, and the overseer returned to report that it excited great indignation, especially among the company of new volunteers. H. was pronounced a traitor, and they declared that no one so untrue to the Confederacy should live there. When H. related the circumstance at dinner, his partner, Mr. R., became very angry, being ignorant of H.'s real opinions. He jumped up in a rage and marched away to the village thoroughfare. There he met a batch of the volunteers, and said, "We know what you have said of us, and I have come to tell you that you are liars, and you know where to find us."
Of course I expected a difficulty; but the evening passed, and we retired undisturbed. Not long afterward a series of indescribable sounds broke the stillness of the night, and the tramp of feet was heard outside the house. Mr. R. called out, "It's a serenade, H. Get up and bring out all the wine you have." Annie and I peeped through the parlor window, and lo! it was the company of volunteers and a diabolical band composed of bones and broken-winded brass instruments. They piped and clattered and whined for some time, and then swarmed in, while we ladies retreated and listened to the clink of glasses.

______
Note: To protect Mrs. Miller's job as a teacher in New Orleans, the diary was published anonymously, edited by G. W. Cable, names were changed and initials were often used instead of full names — and even the initials differed from the real person's initials.